Have you been injured in an auto accident and you live in or near Dallas Ga or Hiram Ga? Come see the Dallas Auto Accident Injury Doctor for your chiropractic care. Our experienced chiropractor will help you with the pain from your auto accident and help you achieve complete wellness.

RECEIVING TREATMENT AFTER AN ACCIDENT
Our chiropractor at Back In Line Chiropractic Spine and Injury recommends that you seek chiropractic care even after what might seem to be a minor collision. Our Dallas GA car accident chiropractor will complete a full examination and document any and all injuries you have sustained in the car accident. Once your exam is completed our chiropractor will develop an individualized pain management plan.
Your individualized plan could involve adjustments and spinal manipulations to realign your neck and back. This form of chiropractic care relieves pressure caused by misaligned spinal bones and/or herniated disks. Your Dallas GA auto accident doctor may also use cervical curvature restoration to restore the natural curvature of your spine. Depending on your specific injuries, our chiropractor may recommend heat or ice therapy, mechanical traction, electrical muscle stimulation, or therapeutic ultrasound. Physiotherapy, therapeutic exercise, or kinetic activities may be implemented to improve your range of motion and joint flexibility.
BE AWARE OF SOFT TISSUE INJURIES AFTER A CAR ACCIDENT
When a car accident occurs, the impact of the crash may cause the people inside the car to be jerked around. The force of impact in a car accident can cause soft tissues to stretch considerably, resulting in significant damage. Soft tissue injuries are those involving supporting, non-bony parts of the body, such as muscles, tendons, and ligaments. As a result, individuals often experience pain, swelling, bleeding, and loss of function.
Soft tissue injury symptoms include: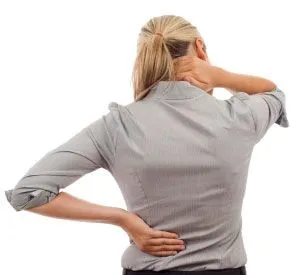 - Whiplash
- Neck Pain
- Upper Back Pain
- Lower Back Pain
- Mid Back Pain
- Fatigue
- Muscle Spasms
- Dizziness and Migraine Headaches
- Difficulty Sleeping
- Achy Muscles
- Difficulty Concentrating
Please call our Dallas GA auto accident injury chiropractor at 770-505-5665 today to schedule your free consultation with our car accident injury doctor.